The Bouquet - Art Show 2020
The Bouquet is a curation of eclectic art pieces that conceptualize art around the theme of inclusivity and talents of both our students and teachers. Through this year's art show, we aim to instill awareness and an understanding of the importance of being respectful, consciously aware, and constantly supportive of the world around us.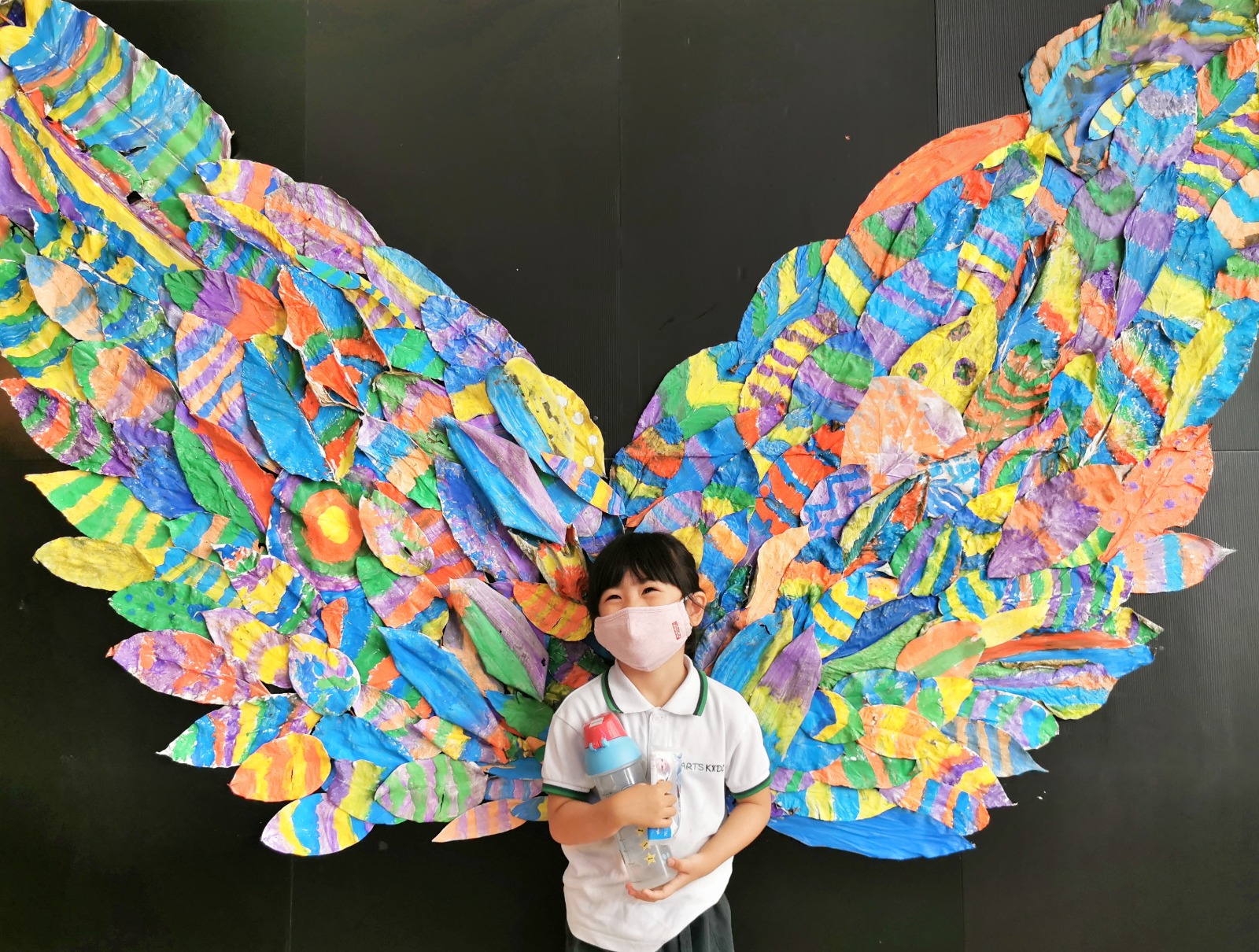 Wings of Time
The children painted colorful patterns on dried leaves to show the uniqueness of each child. The leaves were arranged to look like wings which represent how far each child can go if they train and develop their minds and body through movement.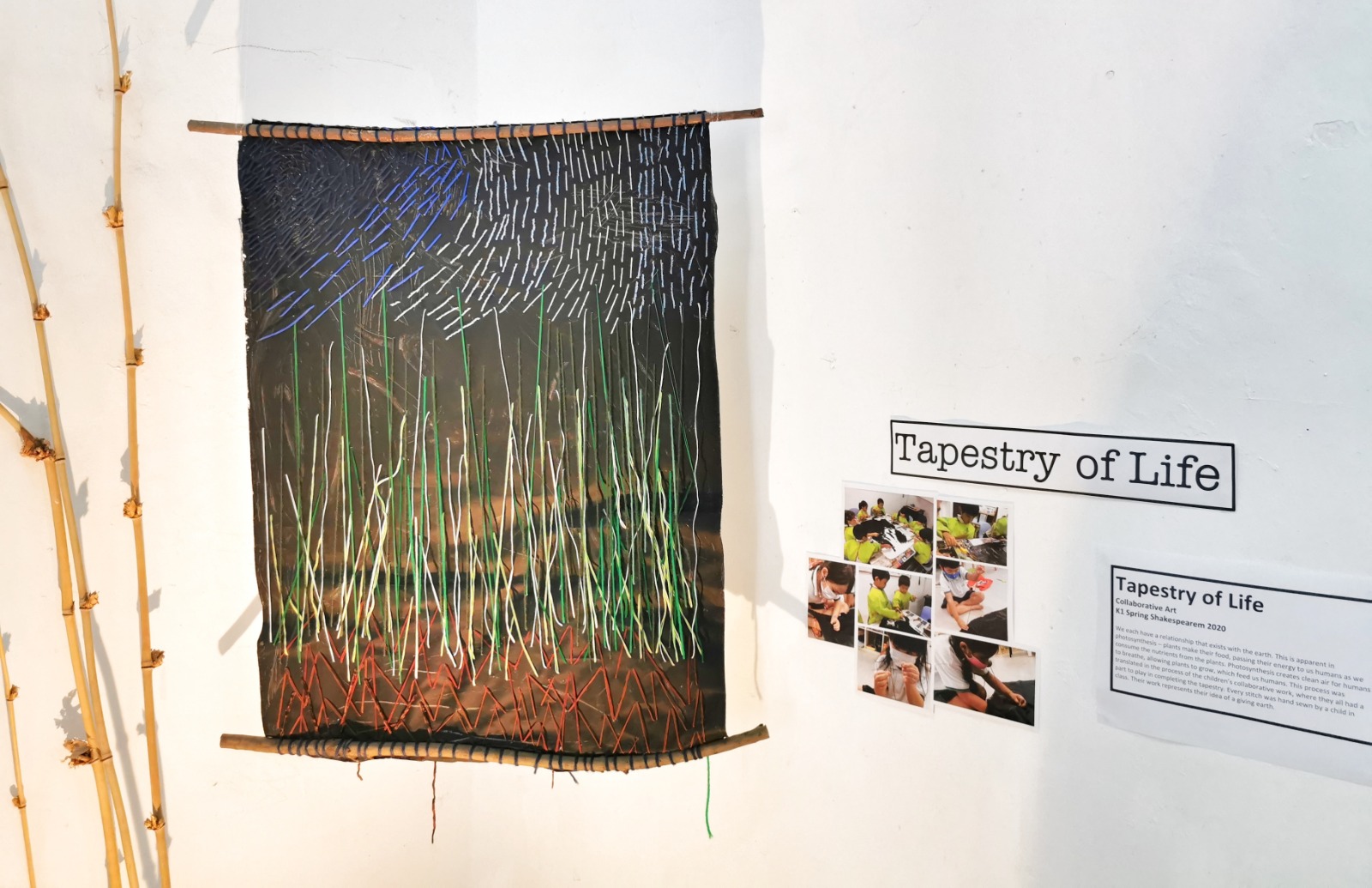 Tapestry of Life
We each have a relationship that exists with the earth. This is apparent in photosynthesis. Photosyntesis creates clean air for humans to breathe, allowing plants to grow, giving us food. This process was translated in this collaborative art work, where all children had a part to play in completing the tapestry with every stitch handsewn by a child.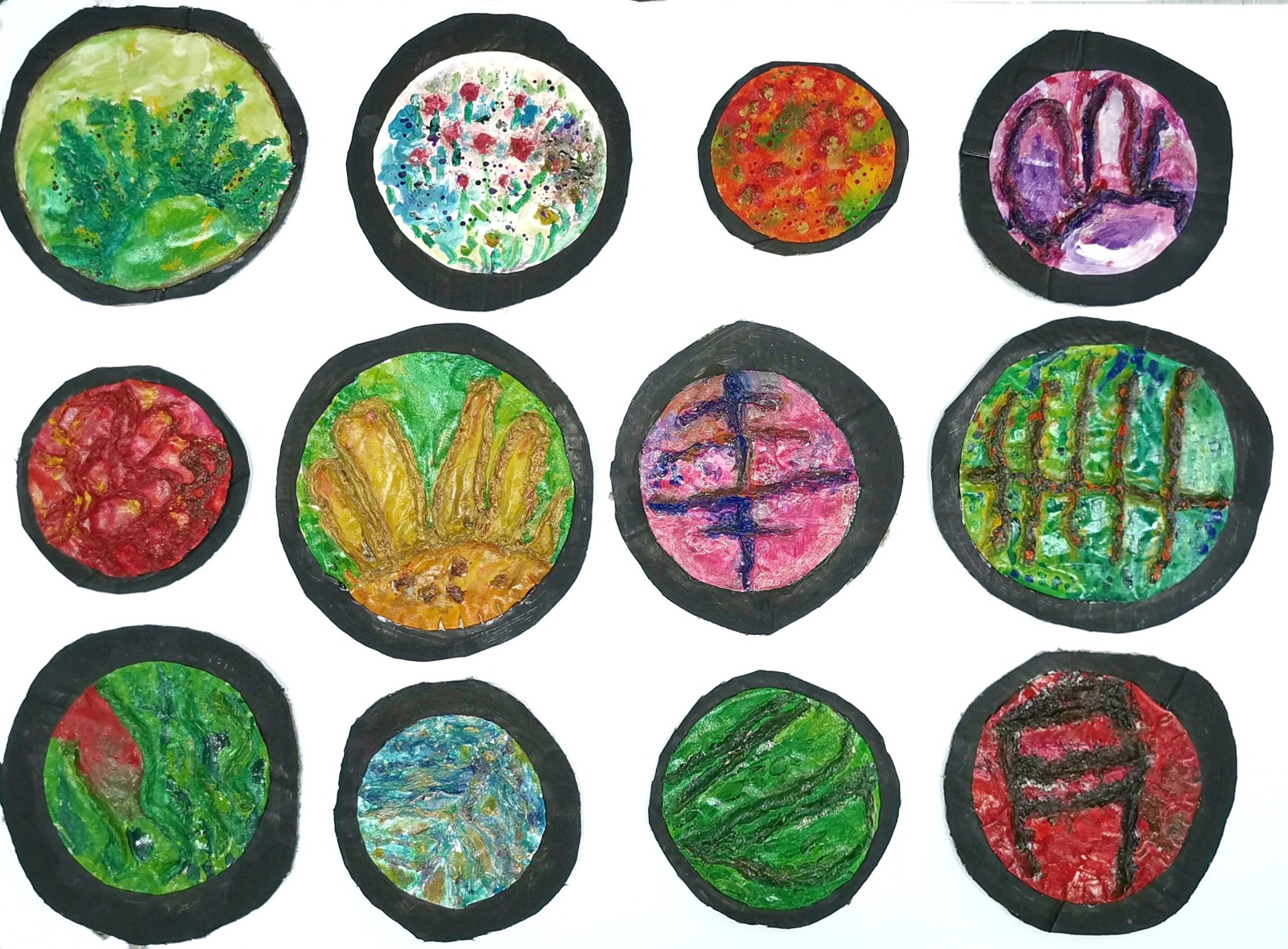 A Closer Look at Nature
When we observe the complex network of veins in leaves and how seeds are perfectly positioned in fruits, it only seems right to preserve that image - that moment of wonder and discovery. Submerging paper towels in a solution of white glue and water, the children formed/sculpted an effortless replication of their favourite botanic objects.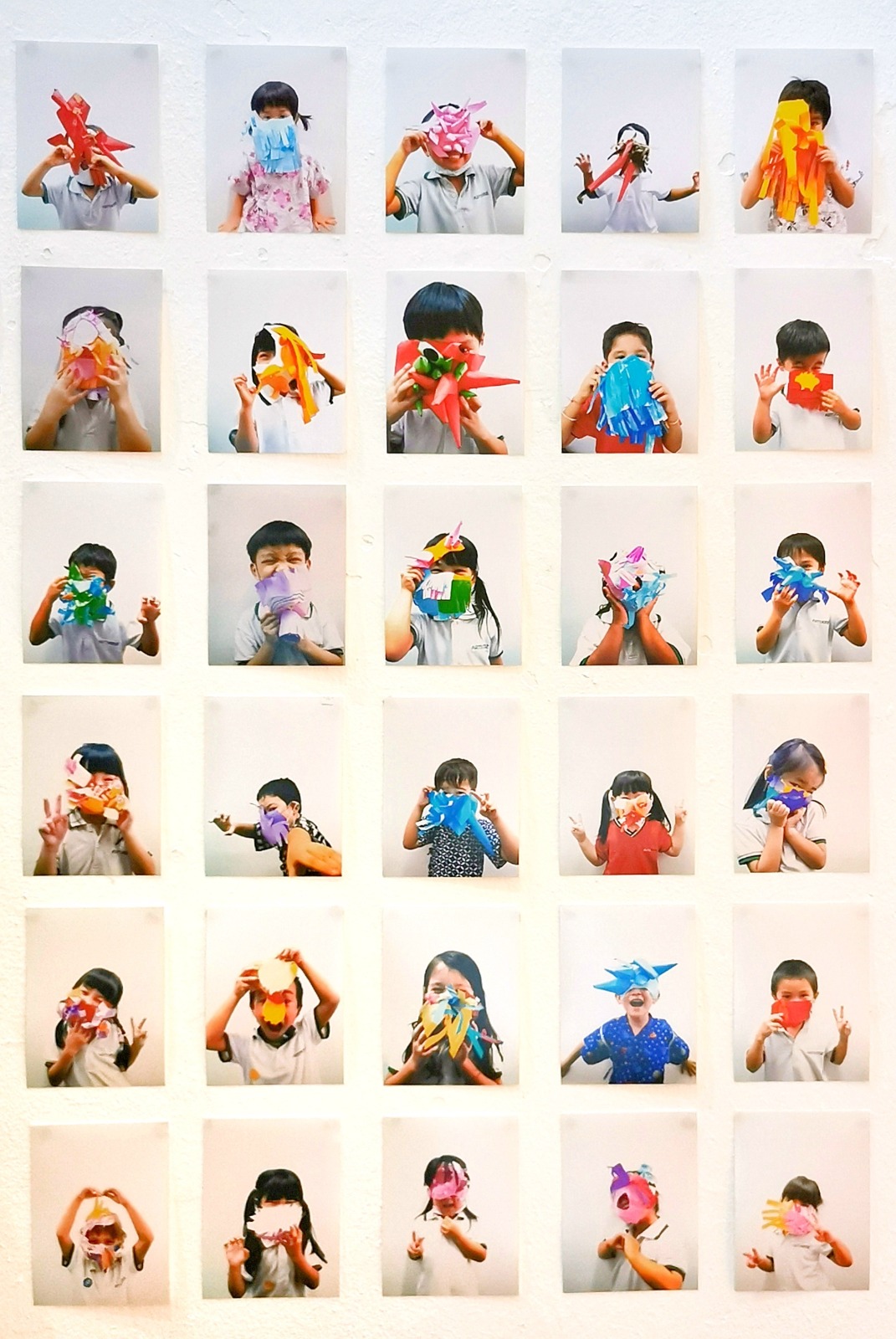 Masked Emotions
Following Covid-19, we have all begun to wear masks to cover our faces. This has reminded us about the importance of our facial features and how we use them to communicate. Inspired by fashion masks, this artwork is a playful take on communication also expressing our children's colorful personalities.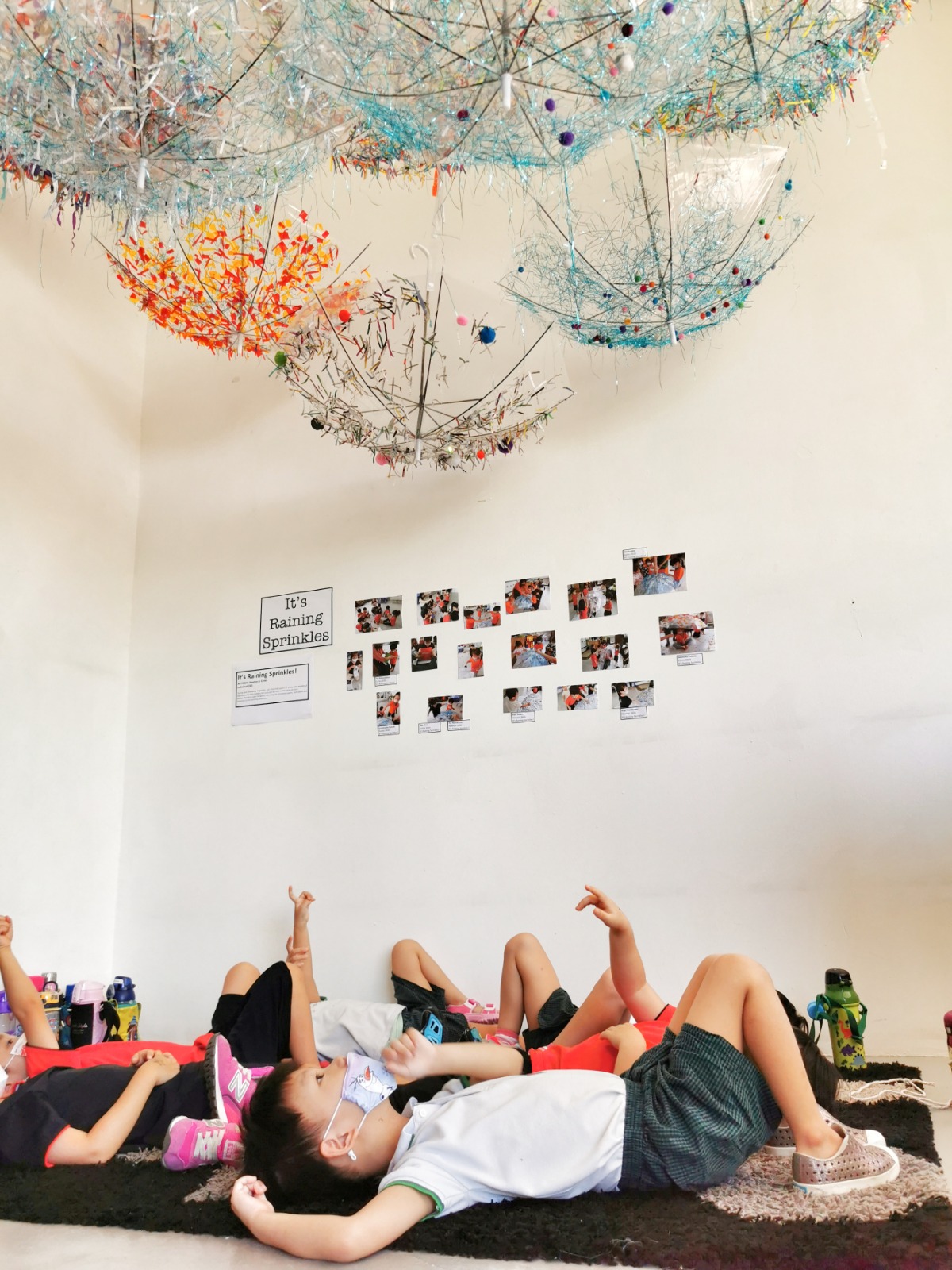 It's Raining Sprinkles
Tearing and shredding magazines and coloured papers of choice are wonderful experiences for little toddlers like us to put our tiny nimble hands at work. We are likened to Cake Designers, sprinkling the shredded papers, pom-poms and streamers on the spinning umbrellas.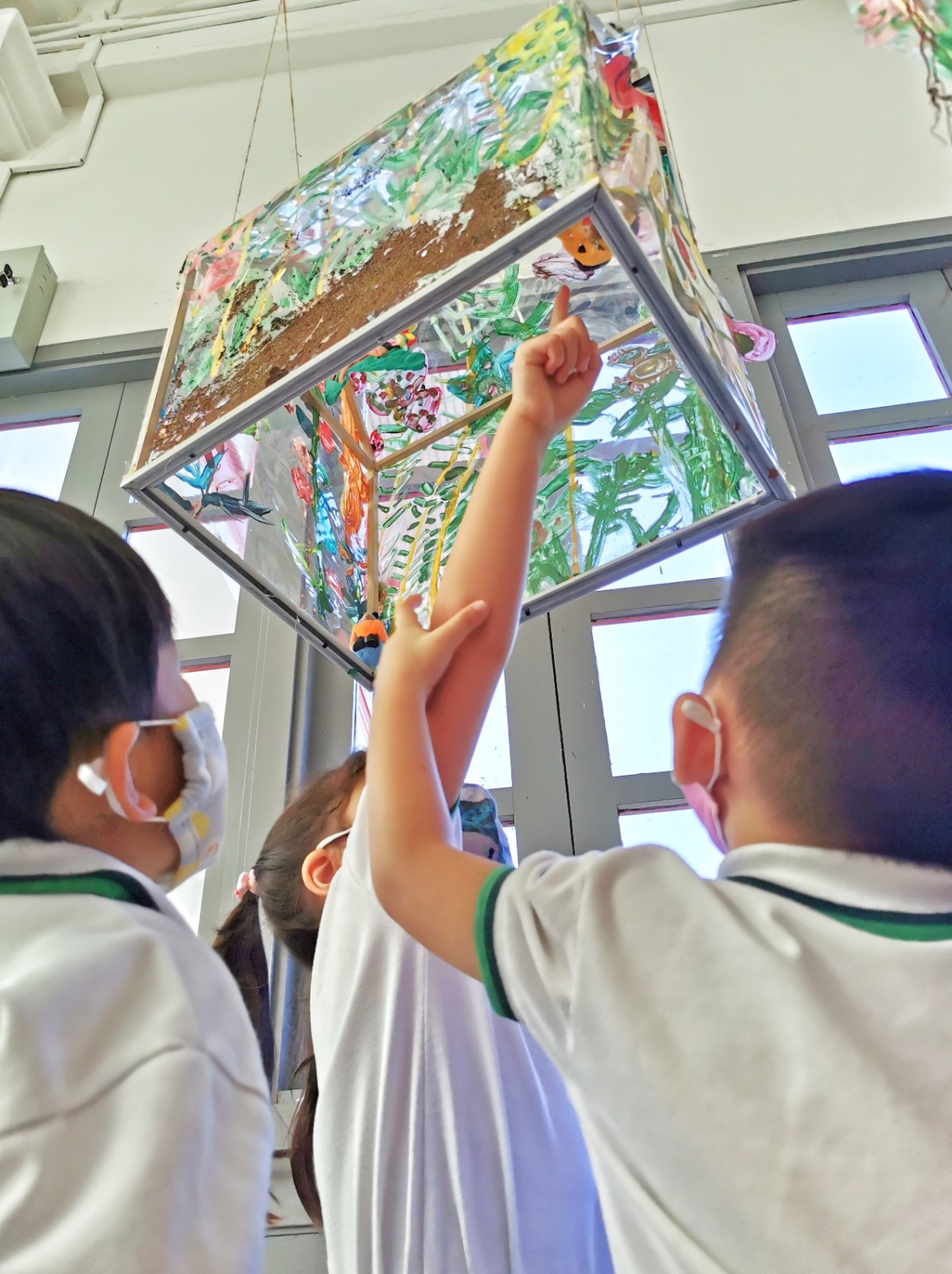 My Happy Green House
Learning about Green Houses and how they help plants to grow protected, the children created a garden of plants learning to use various brush strokes for different leaf types. Inside these houses are the children's versions of a happy place filled with items that make them happy from unicorns to holiday hotels.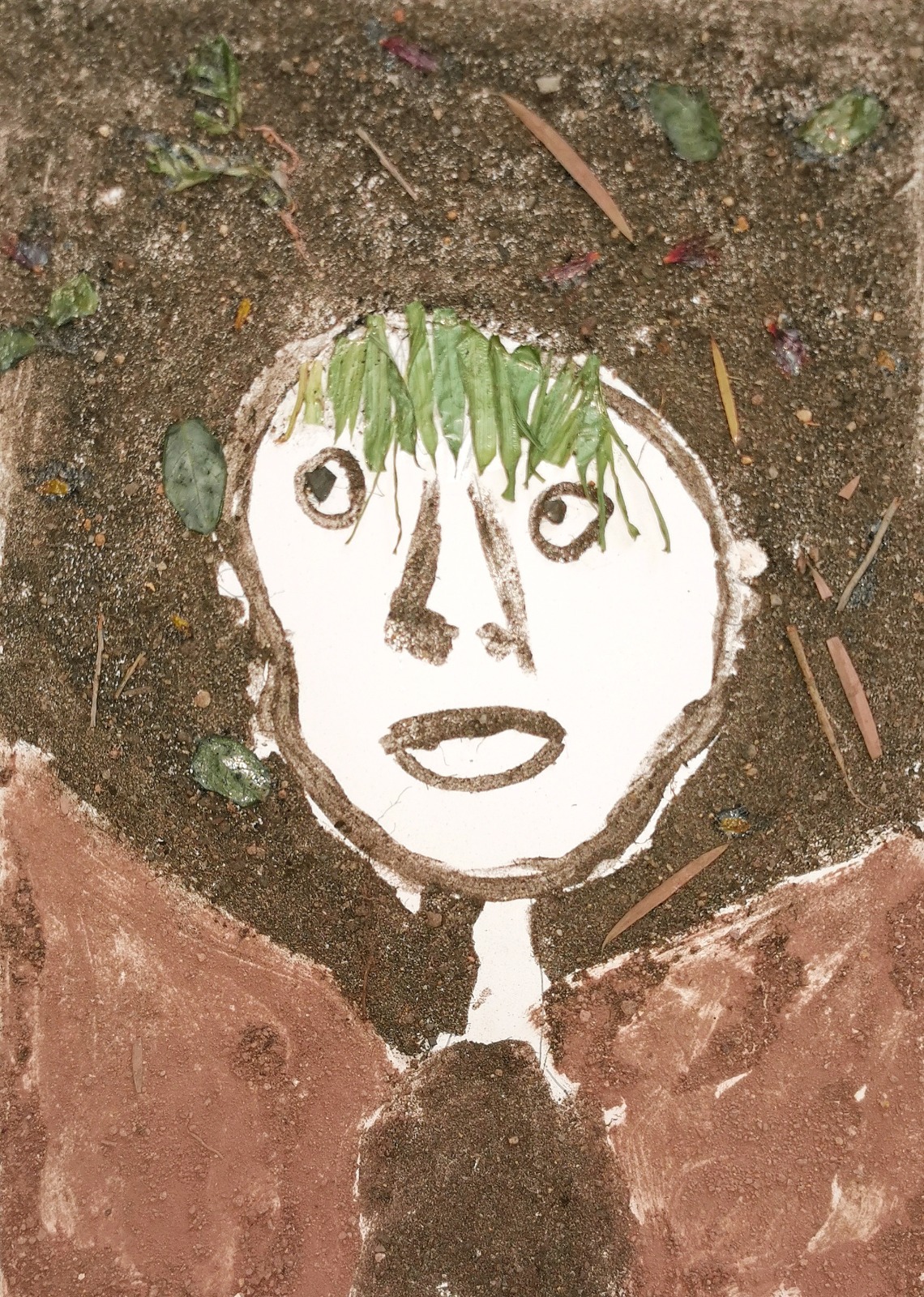 Nature's Emotions
Nature is all around us and a good environment can help us grow smarter and stronger. We see the world through our eyes and yet we only see ourselves when we look in the mirror. We represented ourselves through our self-portraits and showcased a healthy environment through the use of natural materials. We drew our self-portrait and added soil to enhance the positive and negative spaces on our pieces. We glued dried flowers, twigs, grass and leaves to add color to our art.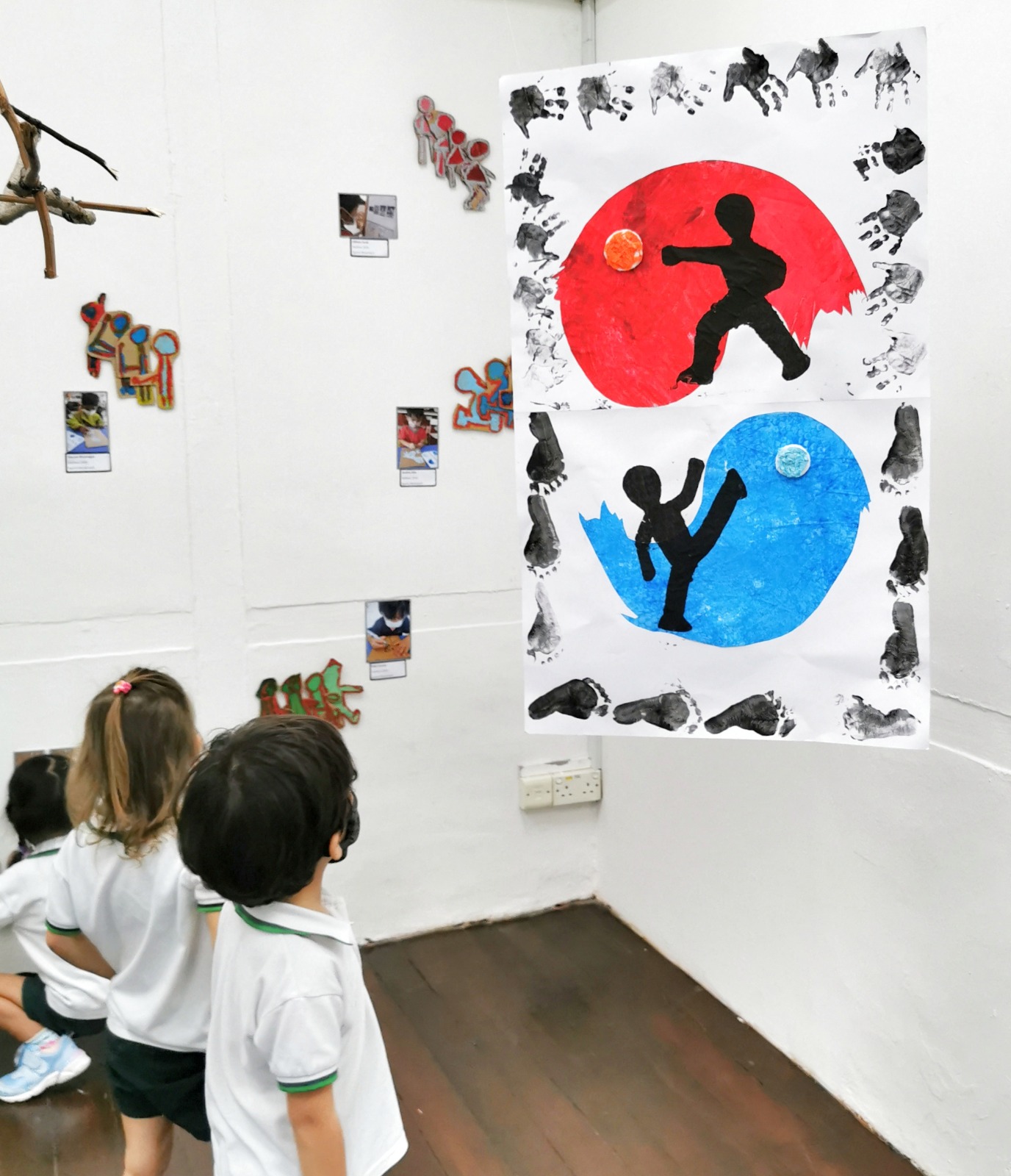 Taekwondo
Taekwondo is a traditional Korean martial art. It is a sport that trains both the body and the mind. We tried to illustrate this in the image of Taekwondo. The red portion of the Taiji pattern was painted with hands while the blue portion was painted with feet. The Taekwondo actions were painted using stencils.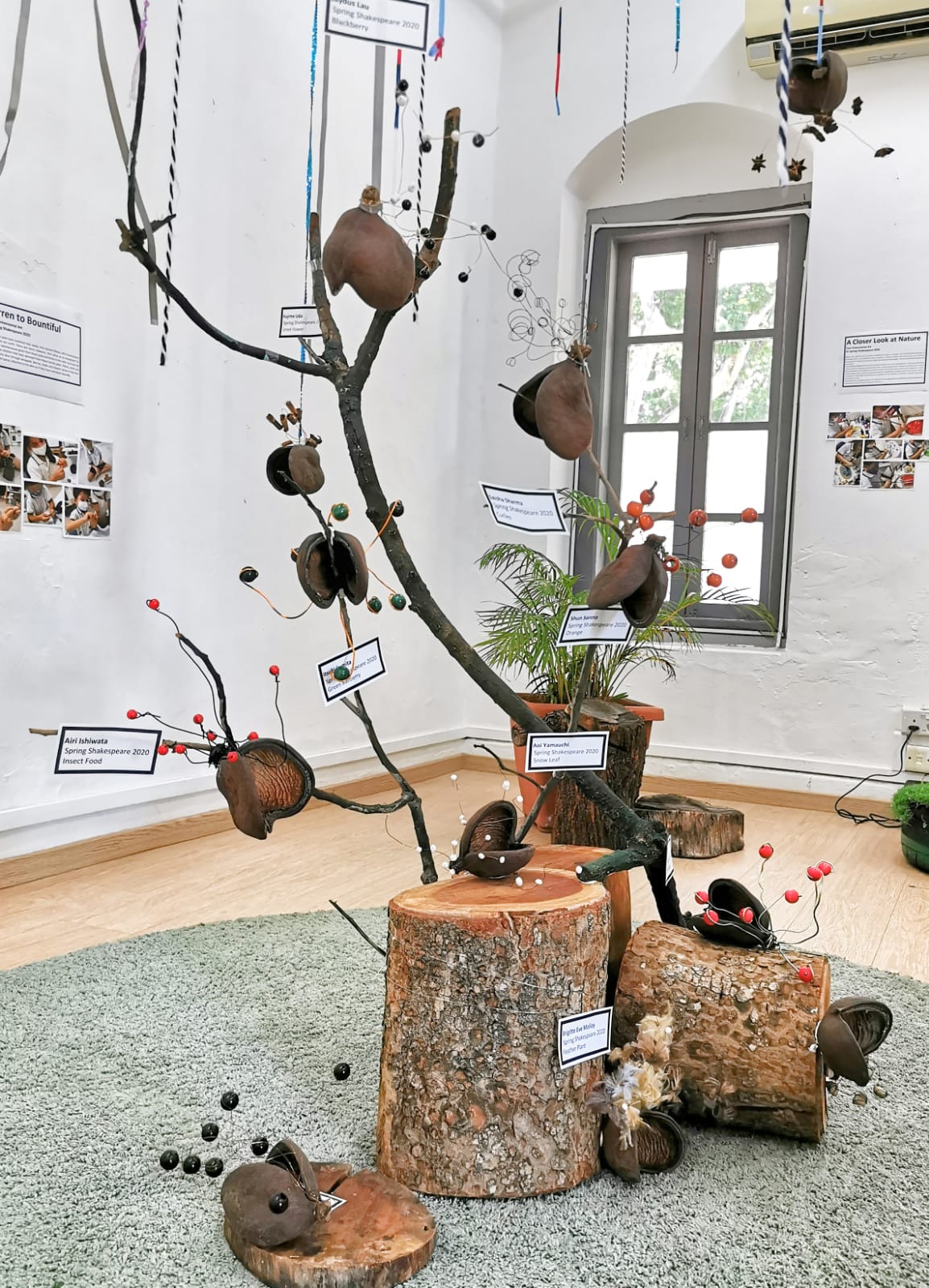 Barren to Bountiful
Once fallen pods have scattered their seeds, they remain lifeless, left to decompose and nurture our earth. There are some, however, some that serve as an ecosystem for plants that spontaneously grow from these pods and thrive in the wild. Such are the ideas of the children that have sprouted from the barren pods. Stems, vines and tendrils come alive through wirework. Berries, bulbs and flowers grow in the form of beads and spices, attached to the wire as if they have sprouted naturally.